A friendly place to chat,
learn and share.
Whether you're proficient in Java or just learning Python, we are here to help you make new friends and grow as a developer in our supportive community.
Join The Discord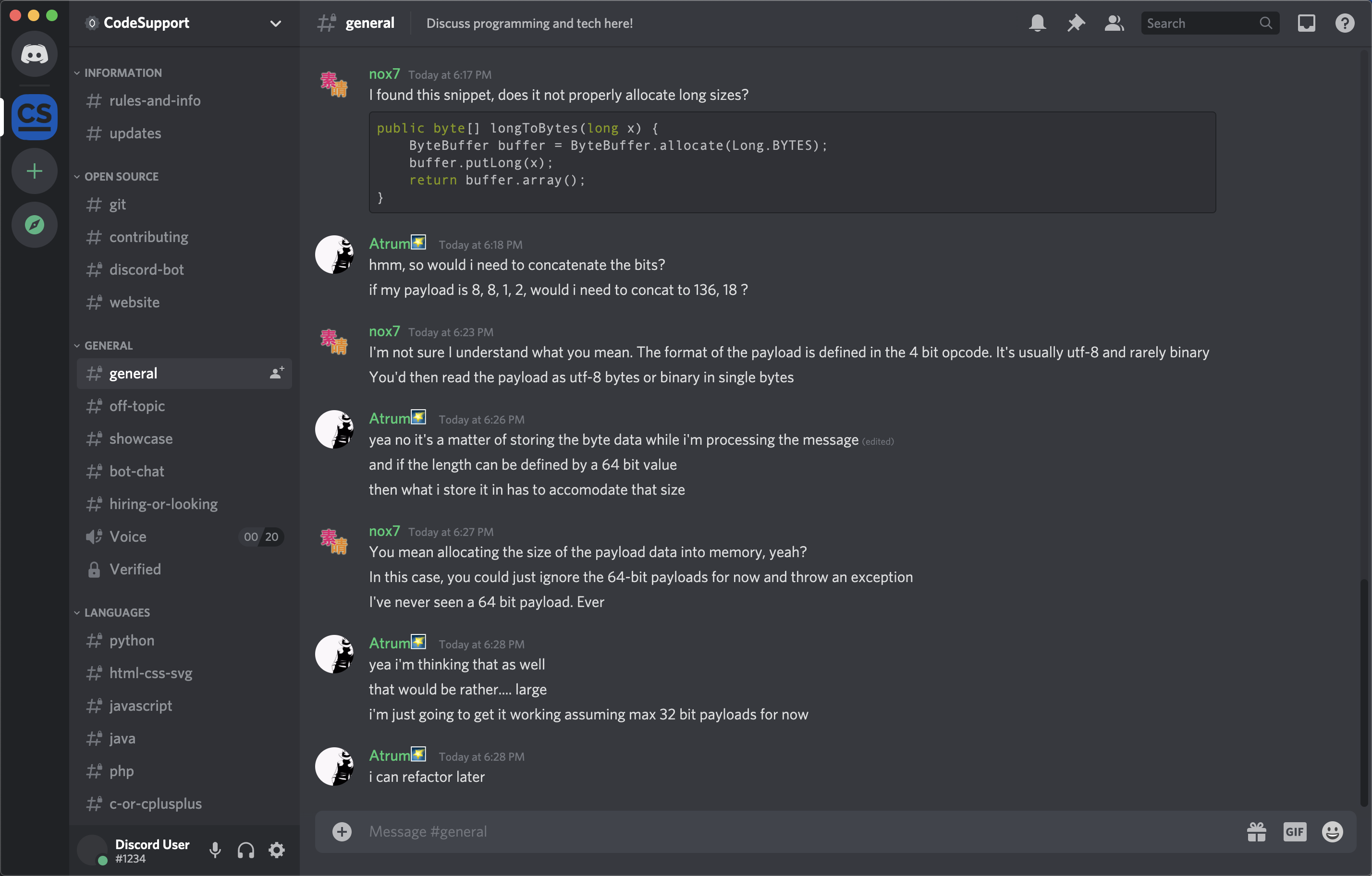 Why Join CodeSupport?
We asked our community what their favourite things about CodeSupport are, here's what they said:
Responses from passionate people.
Receive prompt responses from proficient and qualified developers who are keen to help you.
A like-minded and talented community.
Discuss the latest developments and best practices with fellow enthusiasts, all motivated to improve their code.
Simple, organised and accessible.
Easily find the support you need from understanding community members with no sign-up required.
We Love Open Source
At CodeSupport, we believe in building great projects together. Take a look at our open source projects below and start contributing!